Open to the Public – Monday to Friday
Everyday Low Prices
Colour Matching
Free Delivery
The Leading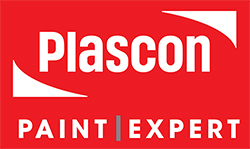 Trade Center
Paintec is the leading Plascon Trade Centre in Kwa-Zulu Natal and we also offer many other premium brands
About Paintec
Paintec is a hands-on, owner driven family business that has been serving the trade for the past 30 years.
We offer a complete solution for today's busy contractor, with coating solutions in four main sectors: Automotive, Industrial, Decorative Paint and Wood Coatings.
We understand the market we serve and provide support by making ourselves available for on-site technical advice, assuring competitive prices plus a prompt delivery service.
While we are the leading Plascon Trade Centre in Kwa-Zulu Natal, we also offer many other premium brands. We will go to great lengths to ensure we can supply you with the correct product for your project and do not believe in giving our clients anything less than a perfect solution.
We have dedicated and technically experienced staff in all departments. Our friendly, knowledgeable and efficient sales teams are both on the road and in the branches handling calls and emails. There is always someone on hand to answer any queries or questions. We are obsessed with attention to detail and will ensure that we have your paint purchasing history at our fingertips; that means we will remember what colour, project, quantity and price you used.
We believe in being more than just a supplier; we want to be your partner!
We stock a wide range of products in all our branches and our central warehouse thereby ensuring we have everything you could possibly need, from the tools and products required for surface preparation to the primers and paint products as well as all application tools and cleaning materials.
While serving the trade is our speciality, our stores are open to the public. Our colour matchers will match any sample whether it is a paint chip or a fabric sample. If you are in need of a contractor we are able to confidently and with pride recommend a number of contractors ensuring the right fit for you.
Who needs a mission statement and vision when this is just how we do things
Pop in, email us or call we look forward to welcoming you into our fabulous world of colour!
Contact Us Today!

48 Columbine Place, Glen Anil, Durban
Phone: 031 569 2236
Email:
info@paintec.co.za
Hours: 7:30am - 16:30pm
Support
If you need assistance, please contact our Support Team Monday to Friday 7:30am - 16:30pm by calling 031 569 2236 or emailing us on info@paintec.co.za